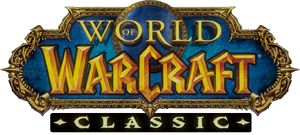 World of Warcraft: Classic is characterized as a 'Vanilla' version of World of Warcraft currently in development by Blizzard Entertainment. It will be available for all players with World of Warcraft accounts in Summer 2019. It was announced at BlizzCon 2017. This version will feature original vanilla-like gameplay. On June 15, 2018, it was announced that development was underway.[1] It was decided that the basis of World of Warcraft: Classic would be Patch 1.12.0: Drums of War.[1] A BlizzCon 2018 panel will cover the philosophies guiding the recreation of a "Classic" experience, some of the technical challenges, and a full status update.[2]
Playable demo
A playable demo version of World of Warcraft: Classic will be playable at BlizzCon 2018 as part of the floor demo[2] and via a downloadable client for Virtual Ticket buyers for a limited time starting after opening ceremony Nov 2, 2018[2] until Nov 8, 2018.[3]
Rollout
At BlizzCon 2018 it was announced that World of Warcraft: Classic would not initially launch with the full 1.12.0 experience, but would be rolled out in four separate stages:
Media
Videos
References
Community content is available under
CC-BY-SA
unless otherwise noted.